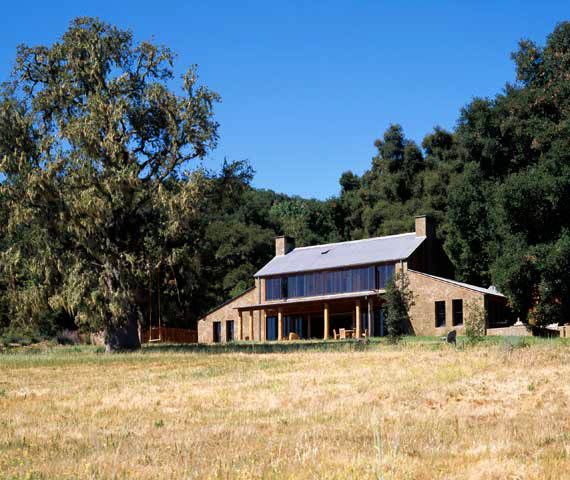 Based in San Francisco, this woman owned architectural practice has a strong body of site sensitive work, listening primarily on the "topography, microclimate, vegetation and solar orientation" and most importantly, the client's requests. Studying their work, you see a wonderful use of natural materials.
Carmel Valley Turnbull Griffin Haesloop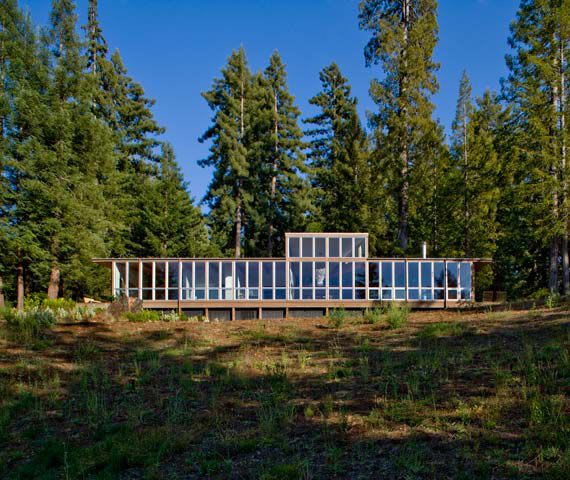 This home in Carmel Valley incorporates many sustainable materials and design features. Portions of the exterior walls are built using gunned earth (PISE), a mixture of soil excavated from the site and concrete that is sprayed against a form. The other exterior walls were built using recycled re-sawn cedar siding. The floors are recycled oak, and all other lumber used in the project was either certified or sustainably harvested. Visit Site here.