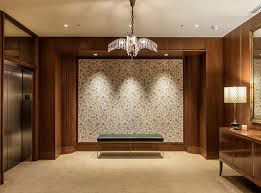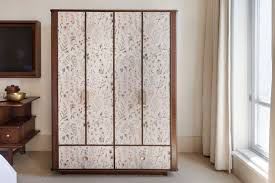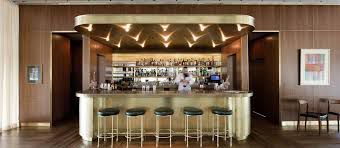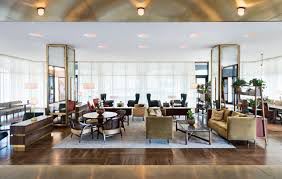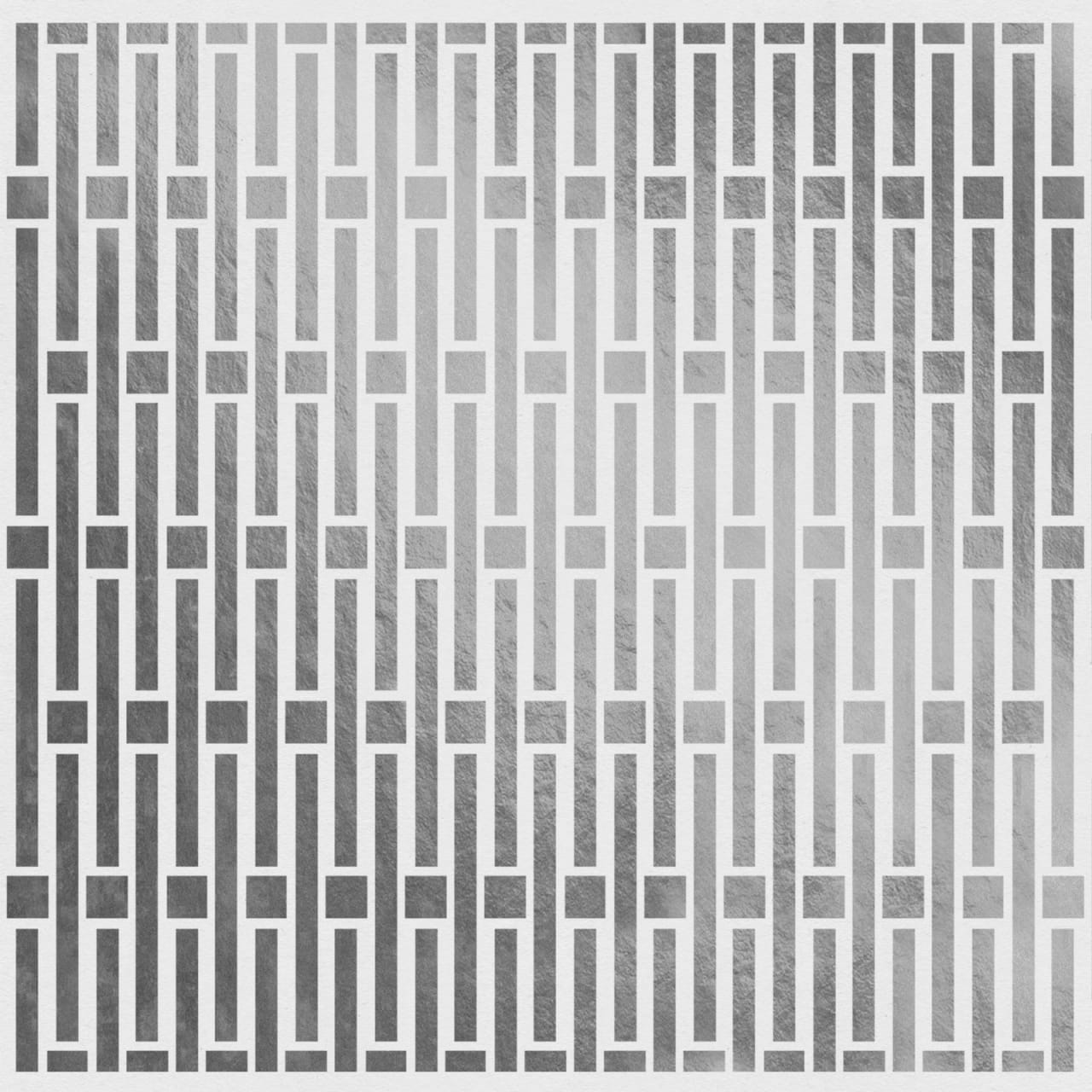 The Dewberry. The Ultimate in luxury boutique hotels (and the words on every traveler's tongue these days), this über-cool reinvention/restoration of a Communist Warsaw-Style abandoned Federal building, is the first hotel and dream project of real estate developer John Dewberry. A lesson is effortless cool elegance, every detail was heavily considered and its all about Texture, Texture, Texture.
Silky smooth walls of a warm cherry wood veneer wrapped in delicate brushed brass trim, meet with a custom gold and silver leaf cranes in flight mural in the anteroom of the ballroom. "Inspired by the half million Sandhill Cranes that migrate through the Rowe Sanctuary in Nebraska—the largest annual migration in North America." As the artist himself proudly claims, "this precious, gilded room of movement and light tells a story of migration, of mystical movement through time and space, from one location to another, with an ultimate return home."
A marbled veneer slab check-in desk has the presence of a solid monument. Custom textile armoires, plush velvet and perfectly worn vintage leather sofa's and chairs await guests in the perfectly curated lobby room where the molded brass bar fashioned after a classic Airstream is the center of attention for all.
Photography: Matthew Williams & Peter Frank Edwards